Description
Beautiful minute repeating & chronograph pocket watch for Chinese market.
The 18k gold case is richly decorated with painted enamel and pearls.
Watch comes in original Shanghai retailer's box.
The movement with it's typical cross-shaped repeater's governor should be produced by Le Phare – well known manufacturer of complicated watches.
Watch is made by highest possible grade.
The enamel is delicately painted and even rim of the case is enamelled.
The movement is built to highest grade and is jewelled to hammers.
All steel details are mirror polished and beveled. The governor is also made of polished steel.
Last sale on the international auctions of similar watch on the Dr. Crott auction of May 2019 (lot 413) was 21 000 euros.
Condition
Cosmetic condition is very nice.
The enamel is intact, free from visible defects, just common tiny surface scratches.
The movement is fully functional, all complications are working as it should.
It runs as it should, though I don't guarantee time keeping.
Please see video below the photos.
Dial is in good condition, without visible damages.
Diameter is 53mm, heigh is 71mm.
Weight is hefty 123 grams.
Shipping from France worldwide.
Don't miss it, rare and beautiful item.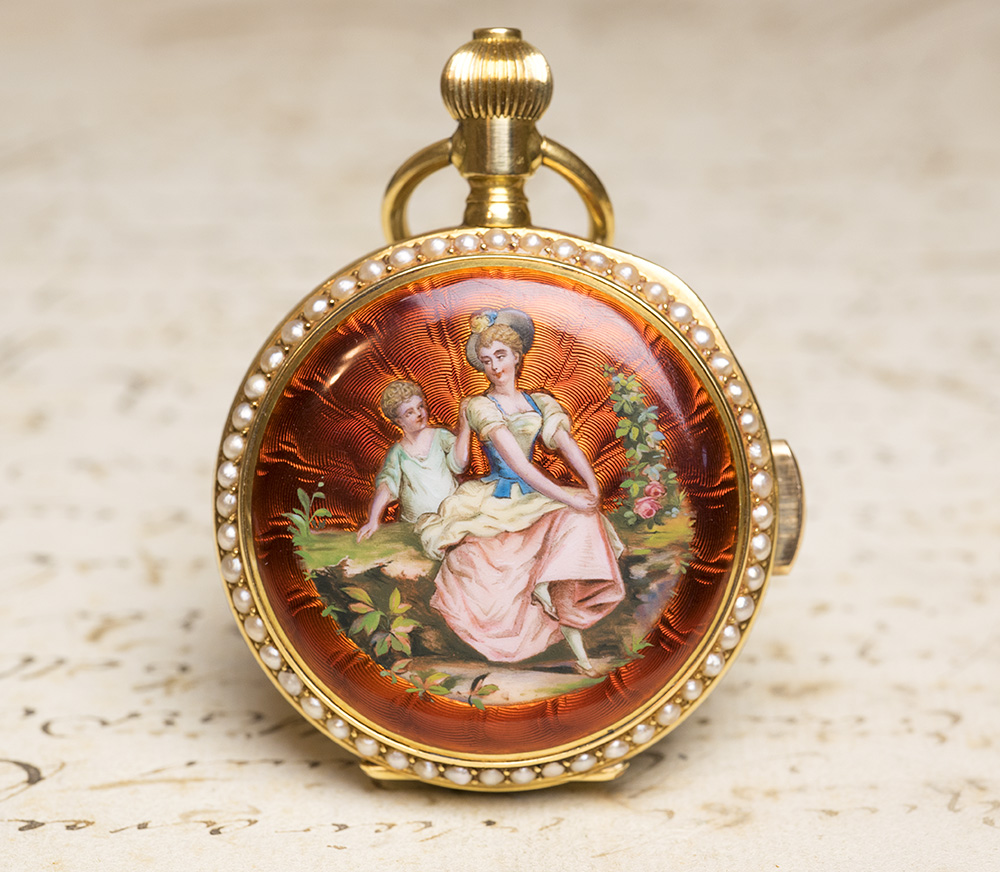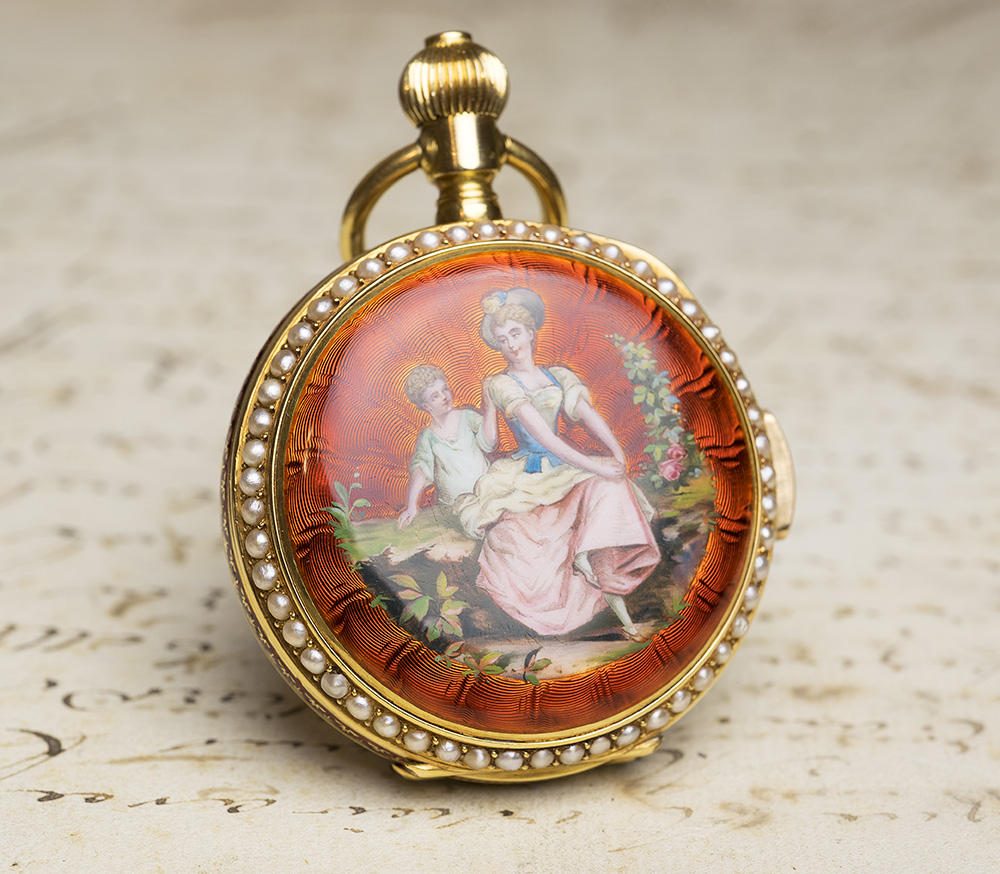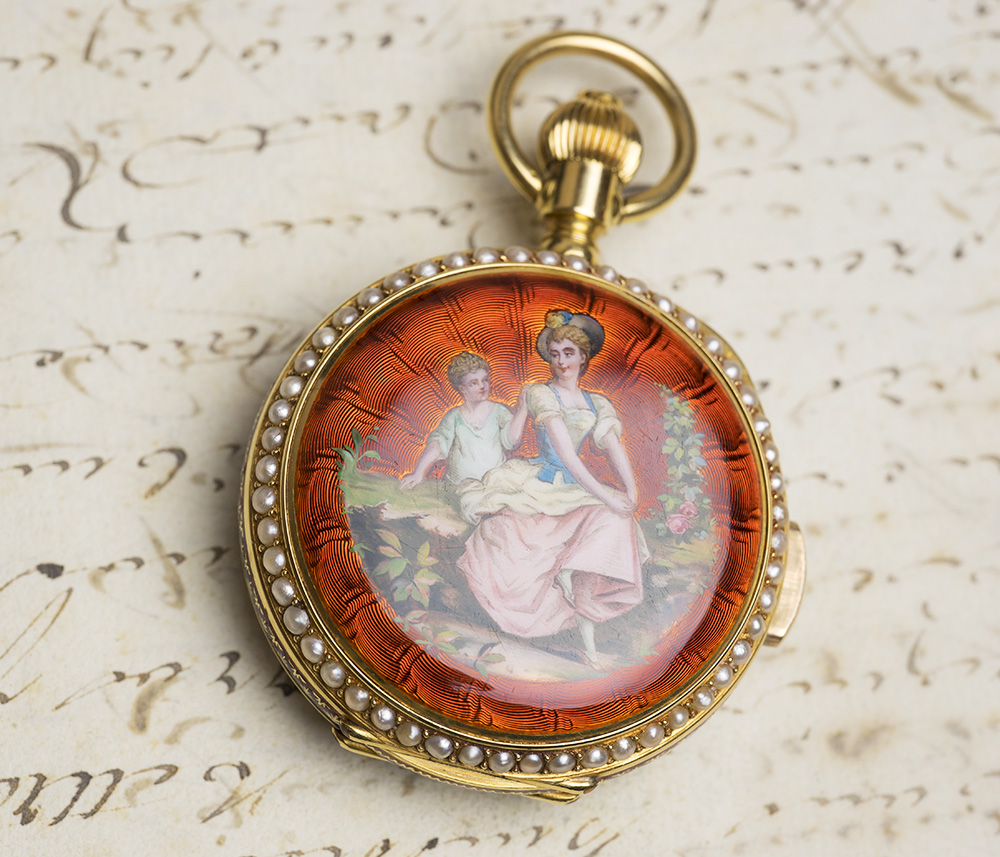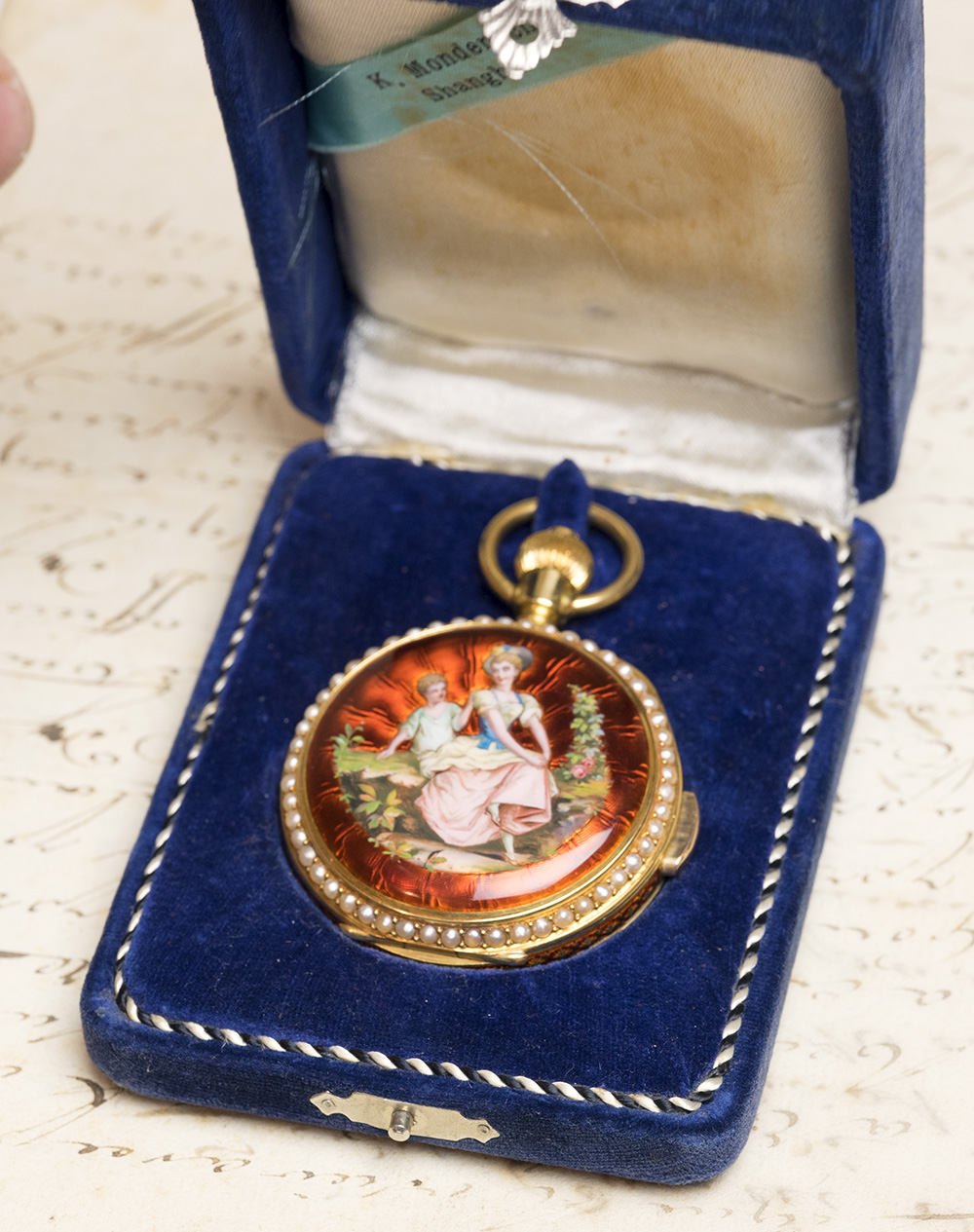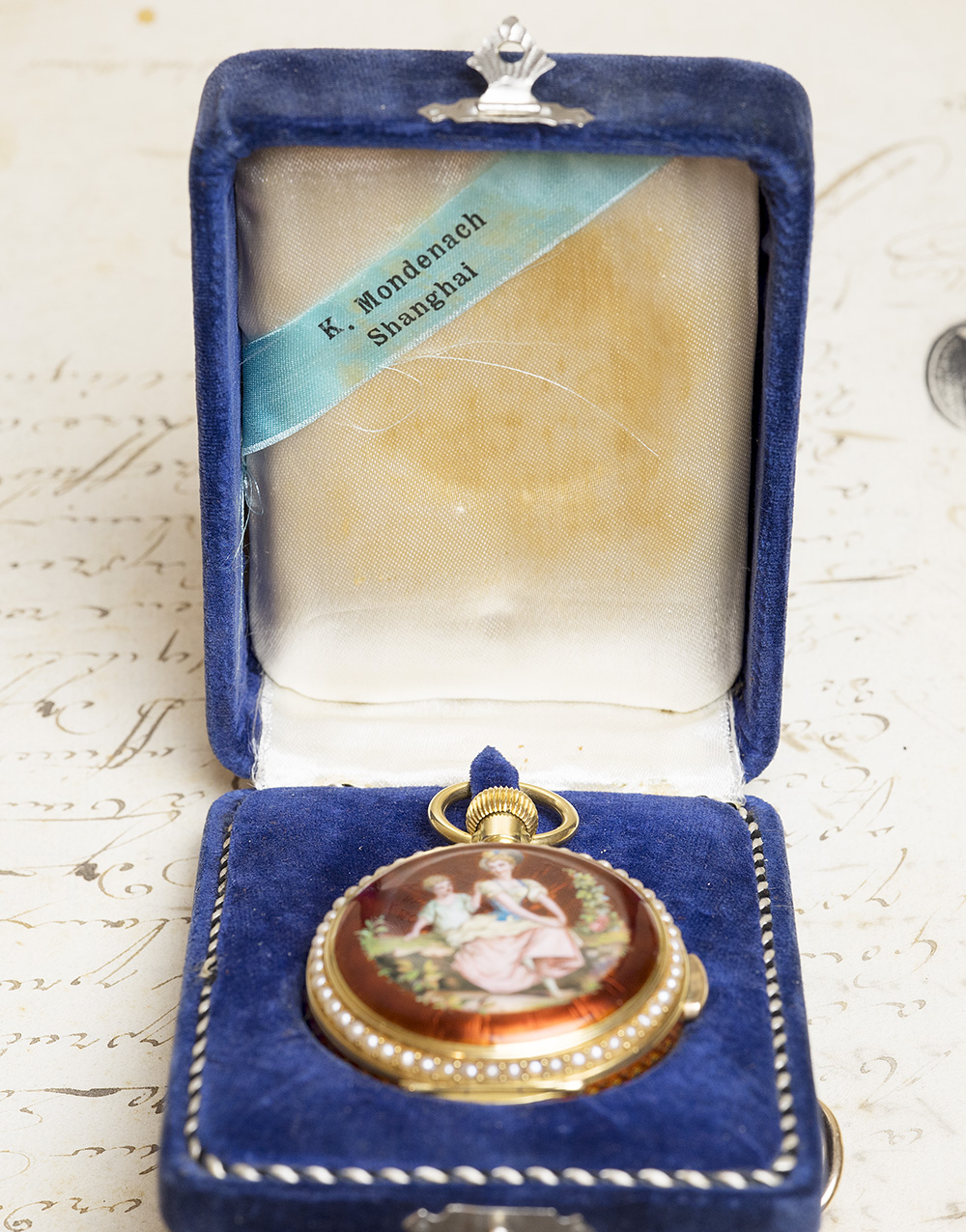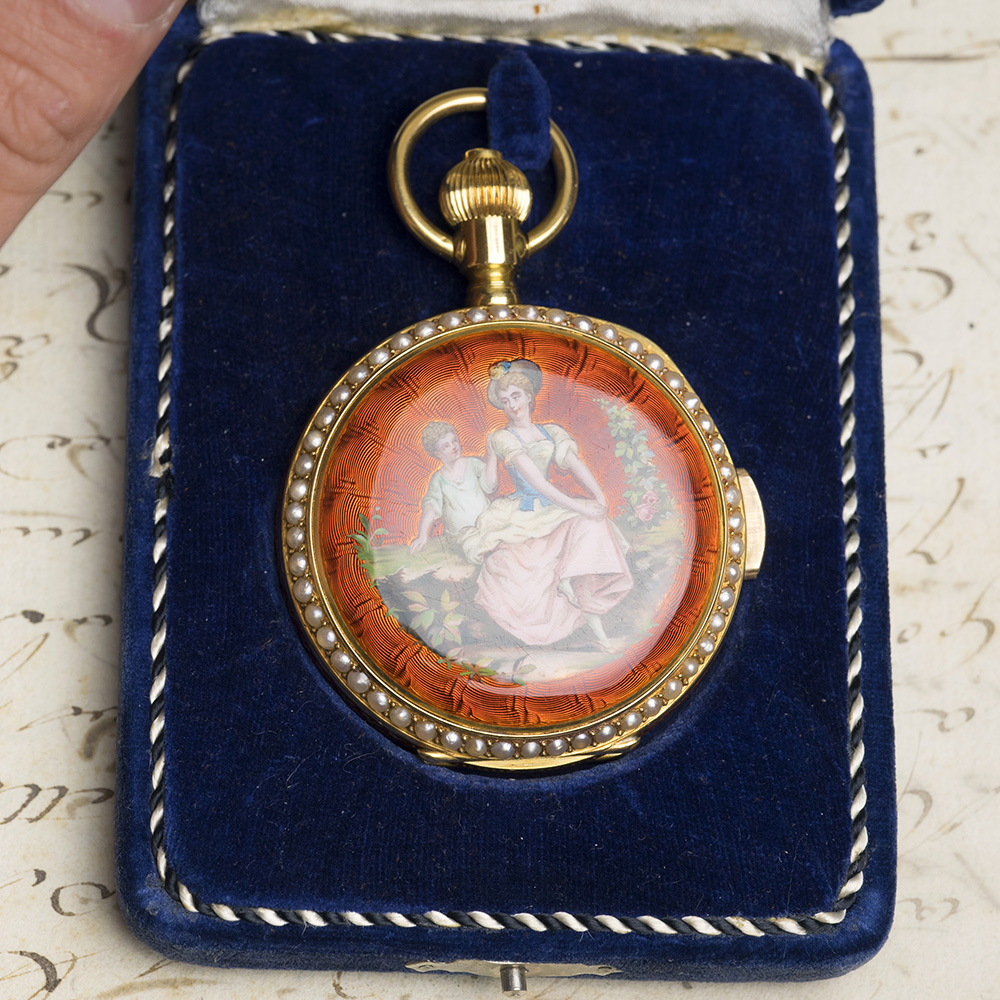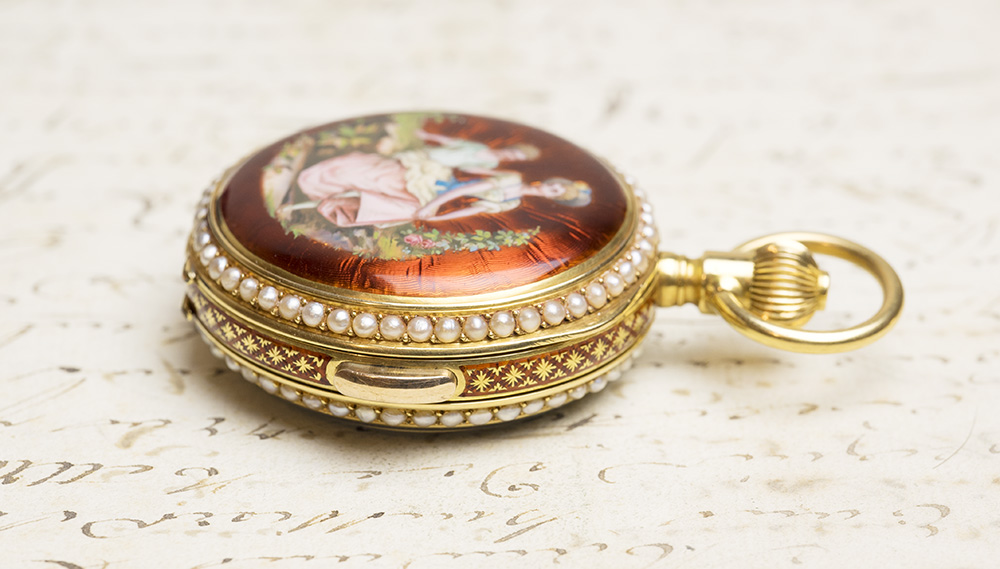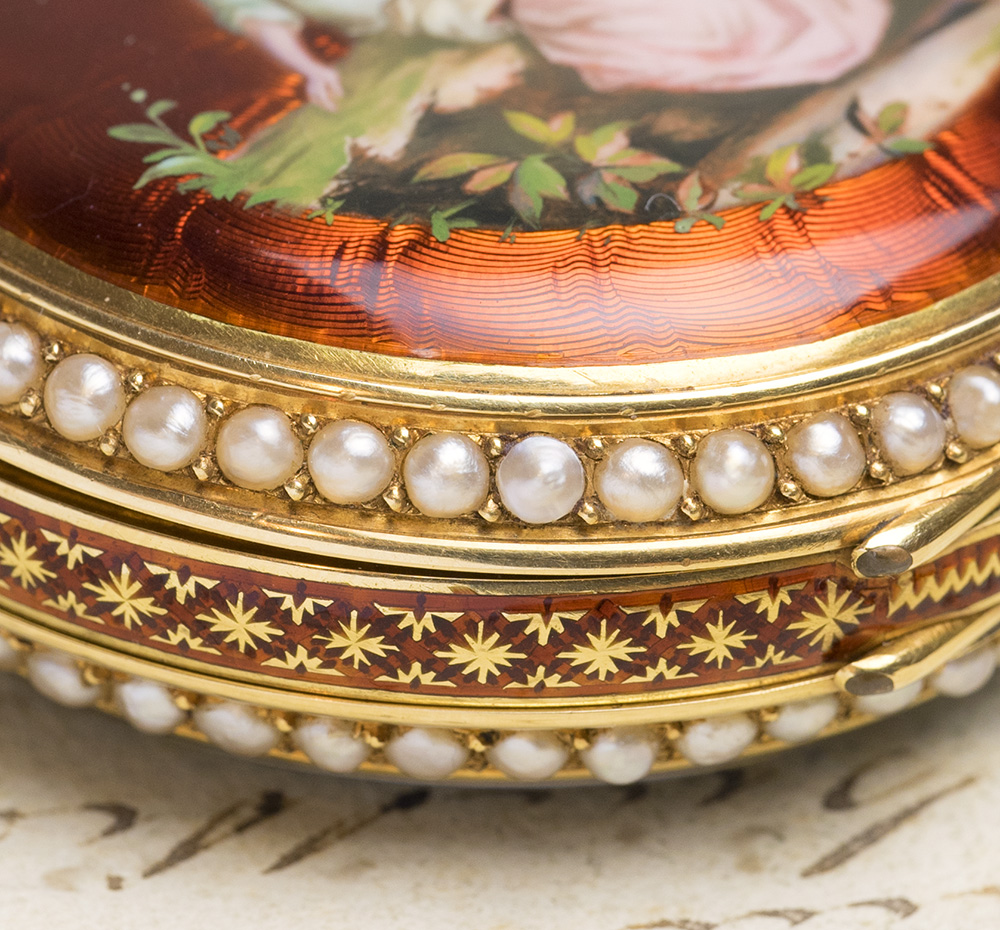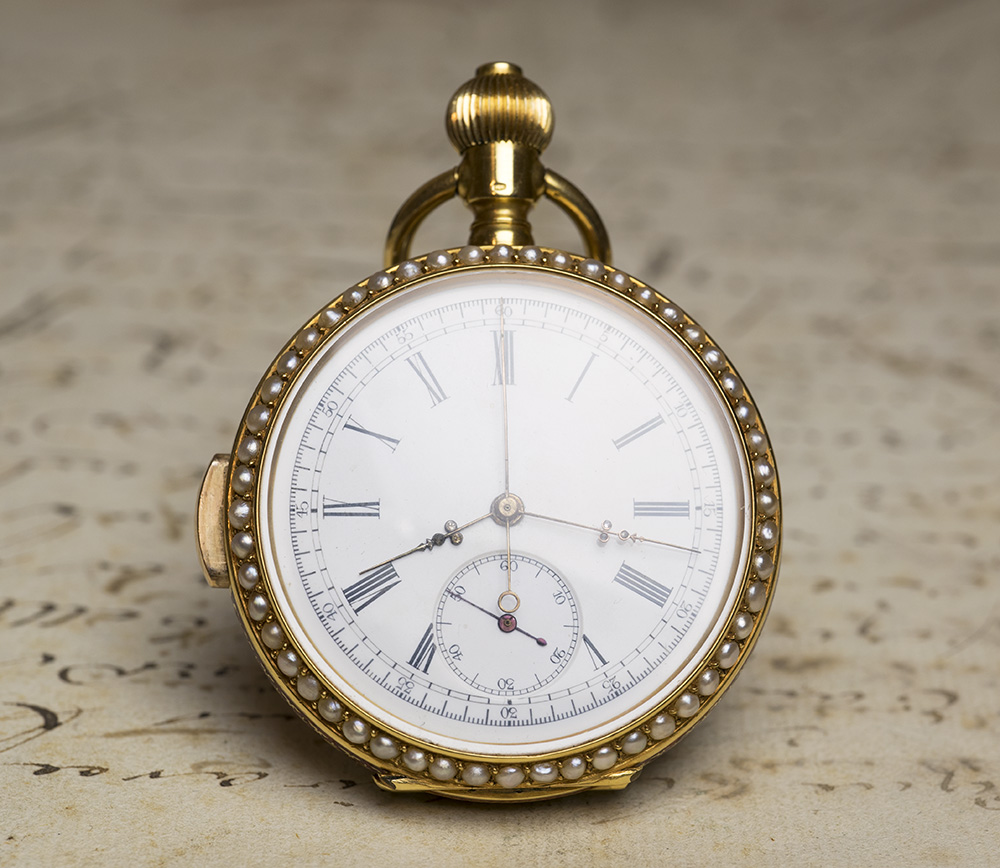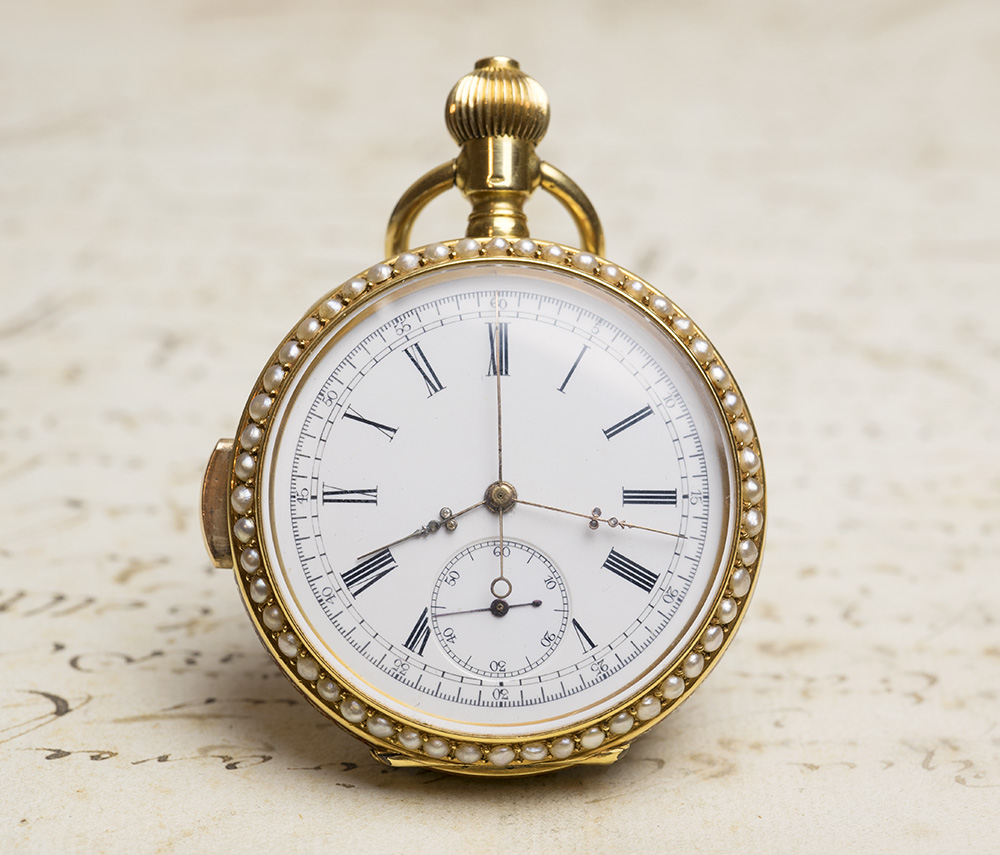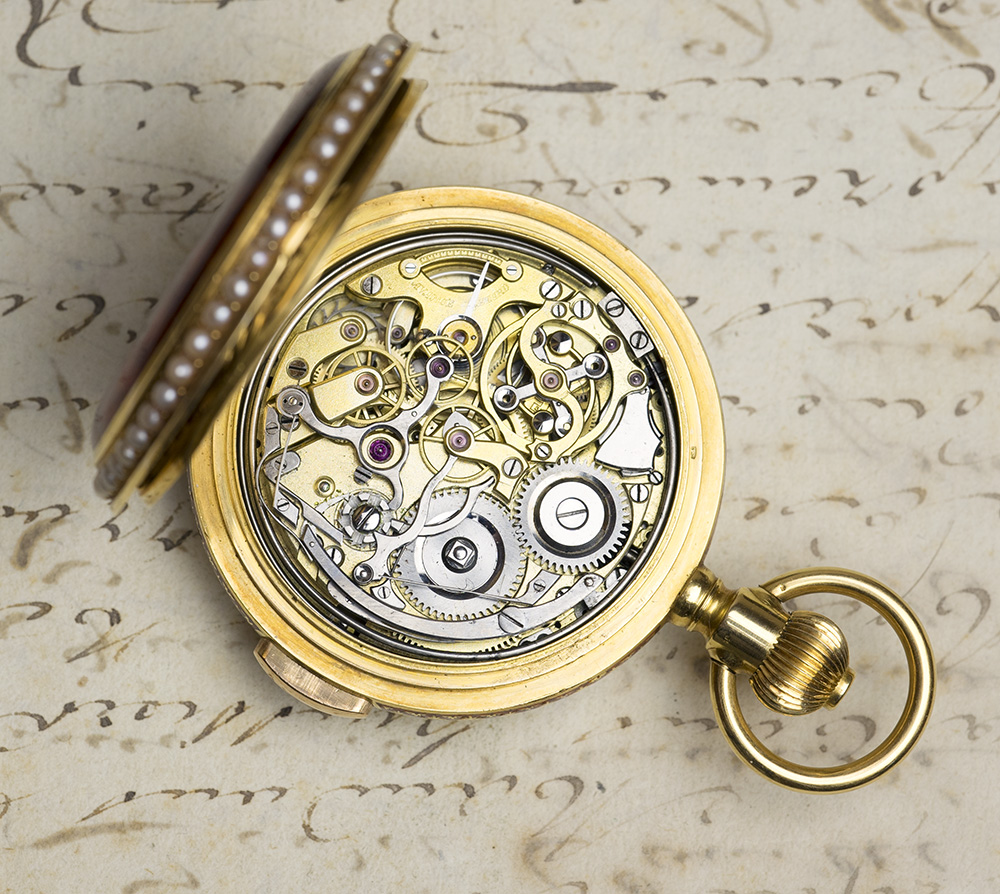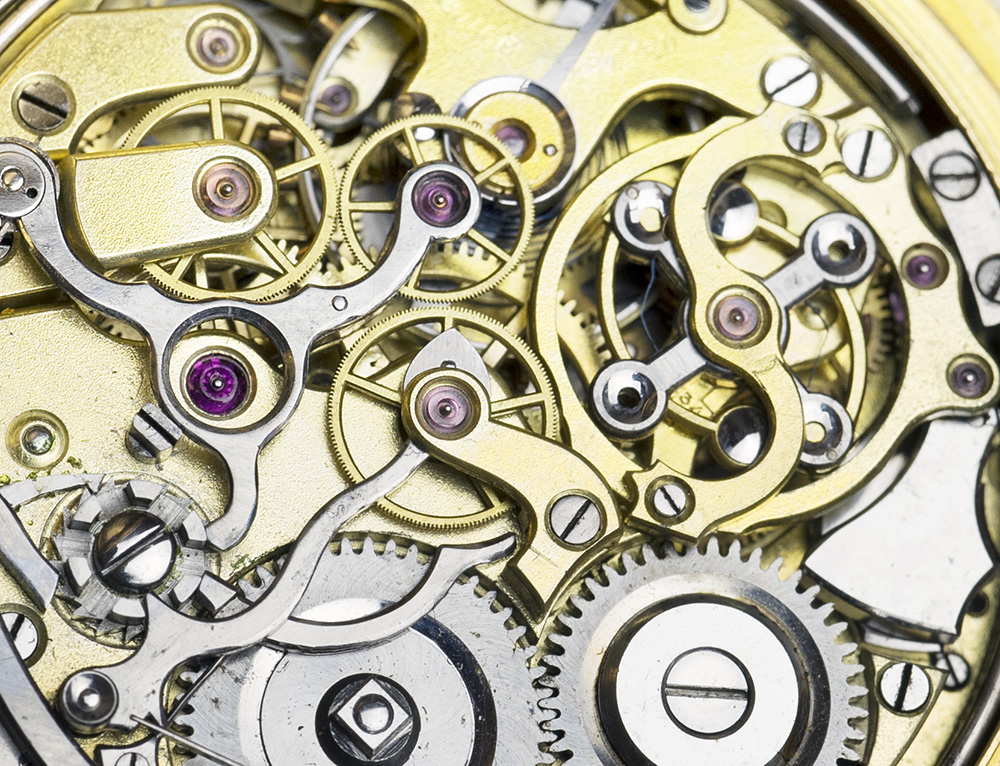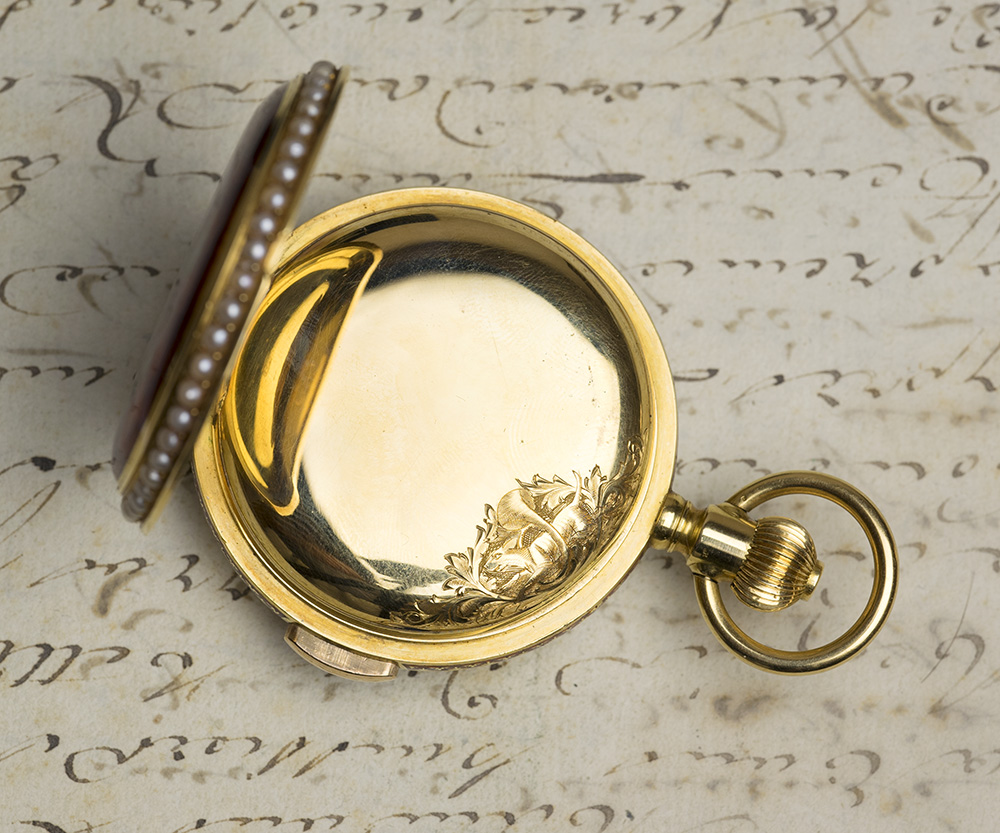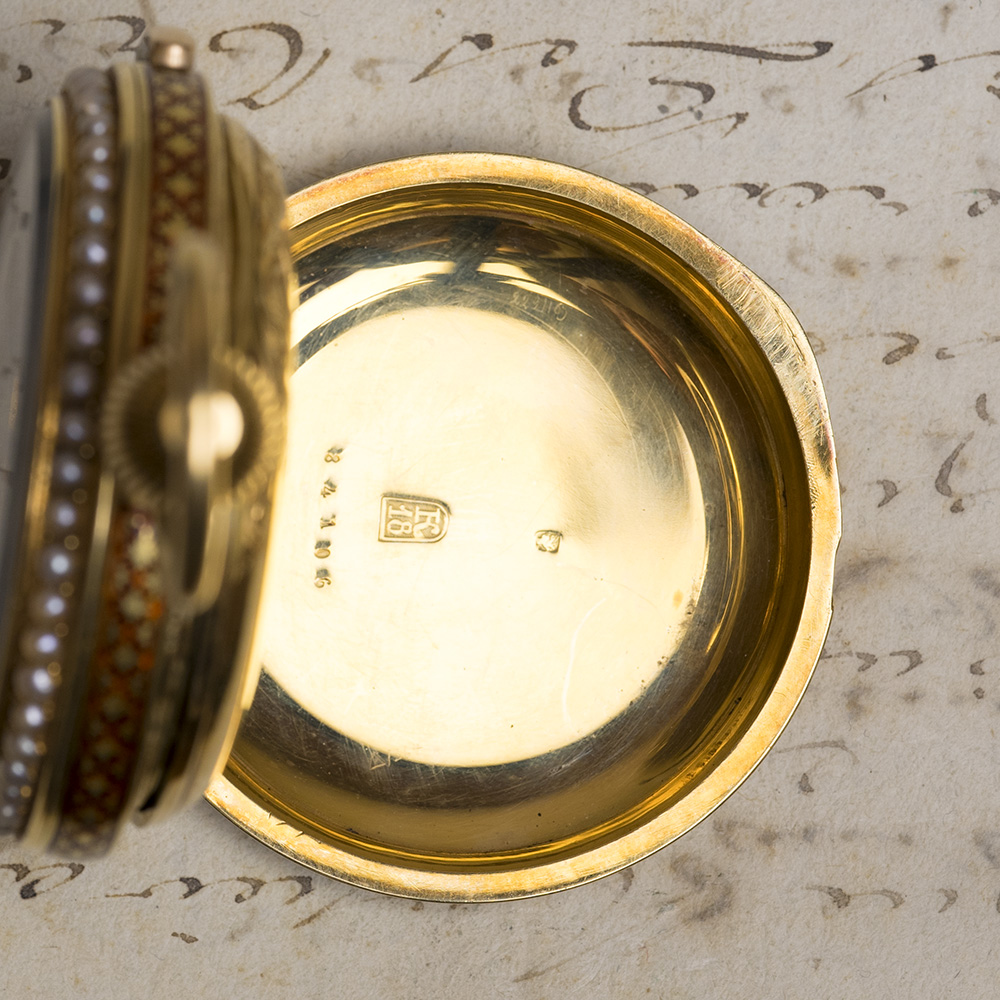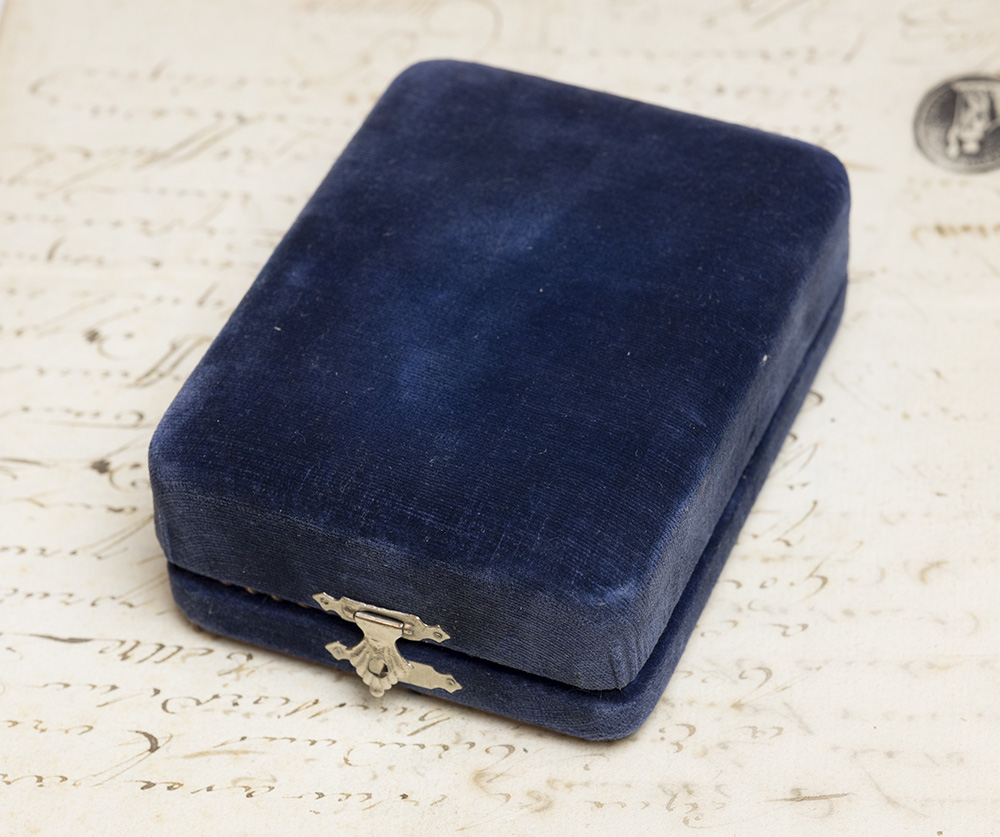 Last auction sale of similar watch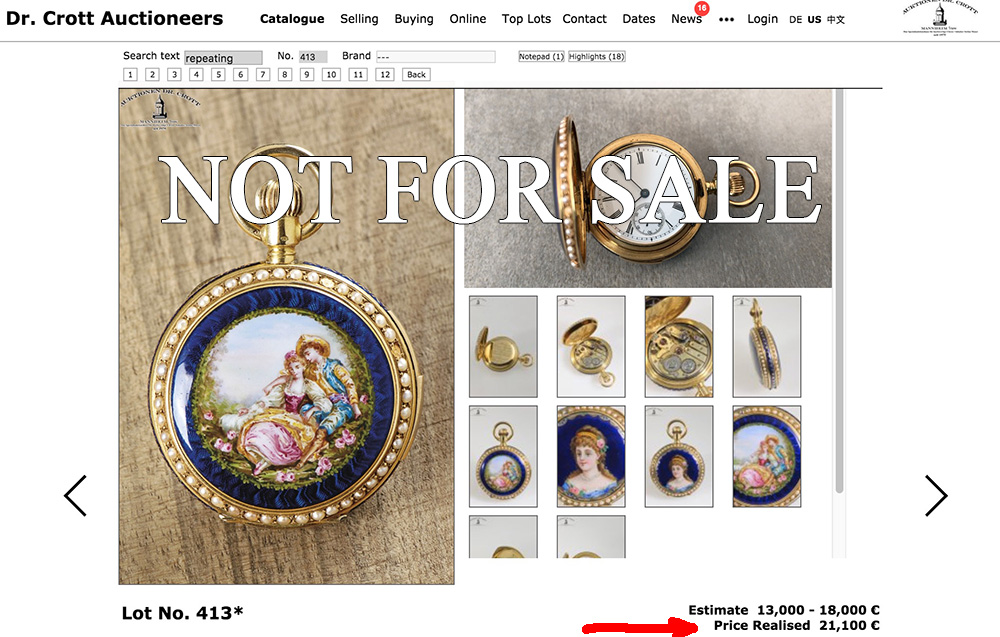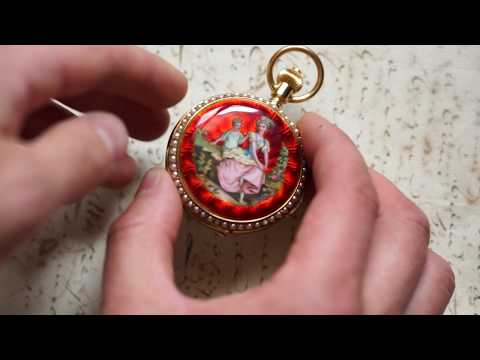 YouTube
Video will open in a new window
[isdntekvideo]